Contact Us
SIMC LLC technical agents allow administrators, companies, and organizations to increase investment return on ERP/CRM accounts. Implementations, Administration, Configuration, and Customizations, including Repairs – standard specifications, Maintainance Intervals, Technical & Services bulletins, and Project Estimator procedures. For most of the applications we have knowledgeable technical agents and you can get detailed help instructions by contacting us using the form to the help link on any available agents within our database. SIMC LLC TECHNICAL & FUNCTIONAL AGENTS provides online (Internet) support for our CUSTOMERS.
We do not provide phone support for any applicable product. Please visit our Frequently Asked Questions (FAQ). If you have a question that is not answered on the FAQ page, Customer Service Support is available by utilizing the Support Form. If you are not satisfied with our services you may submit a refund request within one (1) day of accessing the help agents.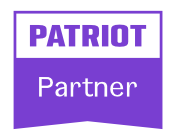 Zoom Video Discovery Call
30 min
Please follow the instructions to schedule a time for us to connect – it's fast and easy.